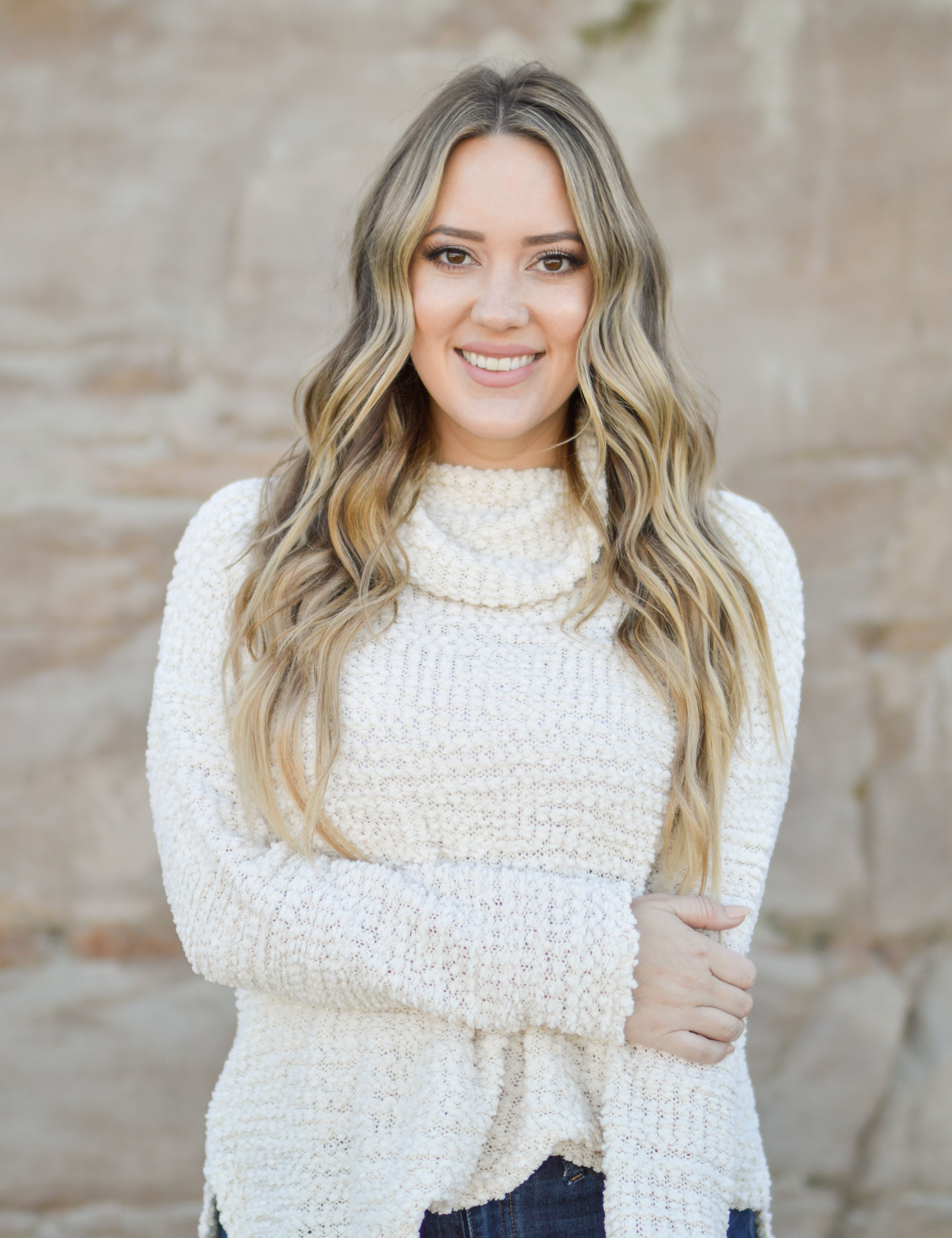 Brenna- Hairstylist
My passion for hair started when I was a little girl. Soon after I graduated beauty school I realized my specialty and natural talent was in hair styling and up dos. I have been apart of many photo shoots, fashion shows and my work has been featured in magazines and online blogs such as The Knot and Style Me Pretty. Bridal hair styling has been my profession for 9 years now and I am so blessed to be doing what I love! My goal with all my brides is to help them feel the most beautiful they have ever felt through the creation of their dream hairstyle. "I believe your hair is your best accessory!"
Emily- Makeup Artist
My love for makeup began when I wore it for the first time at age 15. I haven't stopped experimenting since then! Makeup has always been so fun for me and it wasn't until a few years ago that I decided to take this hobby of mine seriously. I enrolled at Make up City School here in San Diego and was fortunate enough to learn from Pro Makeup Artist Loli Romo about color correction, skin science, color theory, and much more. After becoming certified in the industry I realized bridal beauty is where I wanted to be. My job serving San Diego brides and their loved ones is extremely rewarding on so many levels. The pleasure is mine to be a part of your big day!
Taylor- Makeup Artist
I have had a passion for makeup ever since I can remember and have been fortunate enough to be a part of this industry with over 8 years of professional experience. I am a certified makeup artist with certifications and experience ranging from bridal, airbrush and lifestyle to theatrical and fashion show makeup. "Bridal glam" is what I love to do and I love getting to know our brides and being a part of their special day. My goal is to create and customize a look for you where you will not only look your best, but feel your best as well.
Stephanie- Hairstylist
My love for hair and styling came at a very young age from being involved in dance. From there, my passion grew and I realized I wanted to make this my career! After attending cosmetology school, I found that my focus was always towards bridal hair! Making brides and clients feel beautiful is my number one goal, and I always strive to make their vision become reality on their big day!